Zorene Cruise
Owner/Artistic Director

This year Zorene completed over 40 years of teaching dance. After dancing professionally for over a dozen years she seriously began studying the art of teaching dance. A graduate of Dance Masters of America Training Program held at Kent State and the State University in Buffalo, she continues to study dance and the art of educating children. In addition to her time at Dance Unlimited she has been invited to hold a position as Head Judge and Adjudicator on the national talent tour for Dance Xplosion. The great strides Dance Unlimited has made in performance, competition and dance education under her direction have not gone unnoticed. Her choreography, production and networking skills bring great opportunities for our dancers. Boundless energy and a positive attitude make working with Zorene productive and joyful.
---
Jenna Barnett
Jenna began her training at the Rising Stars Dance Academy before falling in love with ballet. She then danced with the Rotaru International Ballet Company of Atlanta, becoming an apprentice with Pavel Rotaru's company, Ballet du Soleil at just 16 years old. Upon graduation from high school, Jenna joined Colorado Ballet where she danced for two seasons. She also traveled to Tokyo, Japan where she performed with other artists from the Colorado Ballet. Jenna loves sharing her passion for dance with her students. She has been teaching at Dance Unlimited since 2008, and enjoys teaching jazz, and lyrical/contemporary technique classes as well as our competition teams. Jenna's choreography has received numerous awards, as she enjoys pushing herself more each year to keep up with the advancement of her students.
---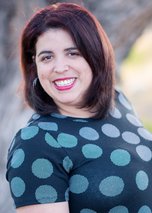 Erica Colon
Erica trained for most of her 15 years of dance at Dance Unlimited. At the State University in Buffalo, New York she attended Dance Masters of America Teacher's Training. Erica coached the Air Academy High School Dance Team. Erica earned her BA in Special Education fro UCCS where she danced with UCCS Rhythm and Gold Dance Team. Erica is working on her masters degree in Administration and Education while teaching fifth grade at Centennial Elementary school. Erica was a member of Dance Unlimited's performance team and especially enjoys watching her daughter Marisol, dance with the DU team and perform her solo.
---
---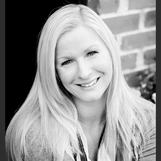 Jennifer DeYoung
Jennifer began dancing at the age of three in Northwest Iowa, where she trained in all styles of dance including Ballet, Pointe, Jazz, Tap and tumbling. Her years of dancing allowed her to take classes from some of the industry's top instructors and choreographers.

Jennifer attended the University of Dallas in Irving, Texas where she majored in Theater and was a member of the Cheer and Dance team. There, she performed both onstage and learned how to work behind the scenes in sound and lighting.

In 1999, Jennifer moved to Colorado where she would eventually start teaching at Dance Unlimited in Colorado Springs, CO. She has taught there for the past 15 years before moving to Denver this past year and teaching at various studios on the Front Range. In that time, Jennifer taught all disciplines of dance as well as all ages and was primarily involved in the with the competition teams, helping them to achieve success and earning numerous awards both regionally and nationally. She is noted with winning countless choreography awards. She also helped establish the senior scholarship fund, a pre-professional program and has done choreographed for pageants. One of Jennifer's many highlights of being at Dance Unlimited was taking groups of dancers to experience the dance culture in New York City. In 2010, while continuing to teach, Jennifer went back to school and received her degree in Health Care Administration. In addition to teaching dance, Jennifer is a Certified Dance Judge for CHSSA (Colorado High School Sports Association) and owns a busy dog walking and pet sitting company called Wizard of Pawz.
She currently lives in Littleton with her husband Brandon, daughter Skyler and son Cadence, who have been extremely supportive of her dance teaching career.



---
---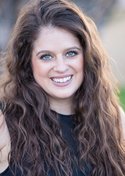 Jaime Drew
​Starting at age 3, Jamie has trained extensively in jazz, contemporary, tap, hip-hop, poms, ballet and pointe. In 10 years at Robin's Danceworks in Colorado Springs, Jamie earned myriad top 10 placements, including several national titles, in competitions/conventions such as Showbiz, Starpower, LA Dance Magic, Hollywood Vibe and Talent on Parade. She was awarded multiple scholarships to dance conventions and dance intensives in San Antonio, New York and Los Angeles. She found her passion for teaching at the age of 15 when she began assisting teachers and was in demand for one-on-one private lessons. At 16, Jamie studied with Liz Imperio at Broadway Dance Center in New York City. She also was accepted into the Tap Kids intensive in New York. In 2005, Jamie was the lone scholarship award winner for the esteemed New York City Jazz Tap Festival, featuring intensive work with the legendary Jimmy Slyde, Robert Reed, Dianne "Lady Di" Walker, Van Porter, Avi Miller and Ofer Ben. In 2006, Jamie appeared in a play produced on Broadway by Joe Loera. During her dance career in Colorado, Jamie was privileged to work with many talented dance instructors such as Robin Moore, Laurie Davis, Diane Massik, German Zamuel, Lisa Holtz Odell and Lynne Patton. At the age of 18, Jamie moved to Los Angeles to pursue a career in dance. She signed with DDO, which is now MTA (Movement Talent Agency), and booked her first job performing at the Bellagio in Las Vegas for New Years Eve, which she worked for five years featuring partnerships with elite choreographers Kevin and Marcel Wilson, Nick and RJ, and Fred Tallaksen. She also assisted Tyce Diorio with multiple pieces he choreographed for "So You Think You Can Dance." She dabbled in acting and booked a lead part in a horror film called "Cursed By The Dead." You may also have seen her in Lil Wayne's music videos "A Milli" and "Got Money". Jamie also appeared in a FOX national NASCAR promo, Zumba Fitness World Party for Xbox and Wii, and a Zumba Fitness national commercial. She danced in a show at Disneyland called "elecTRONica" for 18 months that promoted "TRON," the movie. Jamie also danced on "Glee" where she worked with the incredible Brooke Lipton and Zach Woodlee. After 10 years in LA, Jamie decided it was time to move back to Colorado Springs where she is currently teaching dance at several studios, as well as spin classes at Cycology.

---
---
Jenny Field
Jenny comes to Dance Unlimited with over 25 years of marketing, sales and customer service experience. The families at DU have become a second family to her and her favorite part of most days is the hustle and bustle of the studio. Jenny also works full time at Pine Creek High School, so she has the best of both world - teen and tots. She loves working with Zorene and all the teachers and feels they make an unstoppable team; but the dancers win her heart. Nothing will change your day like a hug from a little dancer and their laughter every day. Jenny is proud of all the DU dancers and is excited for what the new year will bring. In her free time she enjoys time with her husband Gary and two children, Spencer and Delaynie.
---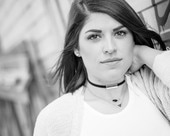 Michaela Moore
Michaela Moore was born and raised in Colorado Springs, Colorado. There she began dancing at the age of 2 and has been dancing ever since. She is trained in Ballet, Tap, Jazz, Musical Theater, Contemporary/Lyrical, Hip Hop, and Pom. Her dance education has come from Robins Danceworks in Colorado Springs, The Ann Lacy School of American Dance and Arts Management program in Oklahoma City, and the BFA program at CU Boulder. In December 2015, she earned her Bachelor of Fine Arts degree. Some of her accomplishments include high honors at local and national competitions, invited and attended a summer tap intensive in New York City for two years called, TapKids, has been a part of the American Spirit Dance Company for two years in Oklahoma City, was a member of the University of Colorado Dance Team, and is now working and performing with Rogue CO., a professional contemporary dance company, based in Boulder, CO. Aside from performing she loves to choreograph and educate the younger generations about the love that dance can give.

---
---
---

Robin Moore
Robin Moore, former Owner/Director of Robin's Danceworks and Founder and President of the Pikes Peak Performance Company, has been teaching the joy of dance to students of all ages for the past 33 years. Under her direction, her students are working professionals in the industry, succeeding in Professional Companies, Universities, and Stage Shows. Former students have gone on to develop their own companies and dance studios. Robin's work has won numerous Outstanding Choreography awards as well as producing many national titles. Her love for stage performance has been seen in productions of Oklahoma, Little Shop of Horrors, Honk, Annie, Seussical, and Fiddler on the Roof. Establishing the Pikes Peak Performance Company in 2000 has enabled her to link her talents with our community. This non-profit dance company has raised over $100,000.00 for local children's charities. Providing an outlet for dancers to use their talents to give to others has been her greatest professional accomplishment. Robin is a graduate of the University of Northern Colorado, with a degree in Elementary Education. While teaching and directing are her professional passions, her husband Mike and her daughters, Michaela and Madison, are her joy and inspiration.

---
Jasmine Rice
Jasmine has over 25 years of dance experience. She has enjoyed working with dancers of all ages in studios from North Carolina to Virginia for the last 16 years. Jasmine has completed extensive training in Ballet, Lyrical, Folkloric, Jazz, Tap and Pointe. She began as a teacher's assistant at the age of 15 and shortly after was accepted into the Borinquen Dance Theatre of New York as a Company Member. She has attended many dance workshops, including training under internationally known Garth Fagan. Jasmine completed teacher certifications in the RAD method of Ballet and Pilates Floormat Certification. She successfully completed training with the Arthur Murray School of Dance in Ballroom instruction. She has choreographed for competitive dance teams, theatre musical productions and cheer teams. Jasmine performed with cheer dance teams for the Fayetteville Fire Ants Hockey Team & the Fayetteville Guard Indoor Football Team. She has completed degrees in Elementary Education, Psychology - Counseling and mostly recently completed a Master's Degree in Gifted Education. She has a supportive husband and four wonderful children.

---
Katie Reynolds Sandstrom
Katie Reynolds is a native of the Colorado Springs area where she began her dance training at the age of 3 under the tutelage of many master instructors including but not limited to: Bill Evans, Marsha Fay Knight, Rozanne David, Robin Moore, Maryjen Gorska, and Margaret Stalder. Katie's training comprises of: ballet, pointe, jazz, tap, modern, lyrical, acro, pilates, yoga, and kick boxing. She attended The University of Wyoming on a full-ride dance scholarship and holds 2 bachelors in- Theatre/Dance and Spanish. Additionally, she possesses a K-12 Colorado Teaching Degree and an ACE fitness certification. Katie's teaching experiences span more than 18 years in several locations from colleges(UW, UCCS) and dance studios(Svetlana's Dance Academy, Danceworks) to gyms(World Gym, 24hr Fitness, YMCA) resorts(Blue Bay Getaway- Cancun), and schools(Russell Middle School of the Arts and Sciences, Liberty High School, Wasson High School, Falcon High School). Her professional experience lends itself to various roles such as: Kennedy Center Millennial Performer , The Tempest, Pepitos Story under Debbie Allen, Inana, The Nutcracker as well as musicals such as Guys and Dolls, and Crazy for You just to name a few. Katie has won copious awards in dance, choreography, competitions, and teaching over the years. Katie is passionate about sharing her love of dance with all students and audiences.

---
Kim Robb
Kim recently relocated to the Colorado Springs area from Washington D.C. She started competing in gymnastics at the age of 8 and earned the title of New Jersey State Gymnastics Champion while in high school and continued to compete at East Strodusburg University. Kim began competing in dance at the age of 14 and specialized in jazz and acrobatics, continuing to preform with East Stroudsburg's modern dance troupe. Kim began coaching gymnastics while in college and continues that career with over 25 years of coaching experience. She earned a Bachelor of Science degree from the University of Maryland in Physical Education with a teaching certificate. She is a current, professional member of USA Gymnastics and is safety certified. Kim is really enjoying her time in Colorado with her husband and teo children and looks forward to another season with Dance Unlimited.